Your #1 Shoe Repair Expert In The Los Angeles Area!
Lermont is your #1 shoe repair expert, and he also happens to be my Father. He began his shoe repair professional career in the mid-1970's just one week after he, my Mother, my two brothers and I (Anna) immigrated to the United States from Armenia.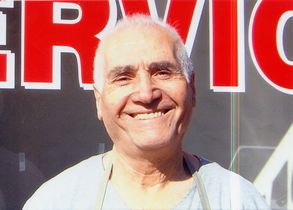 You may think, I'm a little biased but believe me, I'm not exaggerating when I say that my Dad is your #1 shoe repair expert! Let me explain why...
My Dad is very unique amongst other leather and shoe repair business owners and shoe repair experts because he has knowledge and skills in this field that others don't.
My Dad is very talented. He began his training to learn how to make shoes and design them when he was only 13 years old.
His traditional shoemaster, Haik Gabrielian, was not a shoe repair expert but he was an expert shoe maker and a designer.
He loved my Dad because of his determination and willingness to work hard and learn all he could. Therefore, he did all he could to teach my Dad everything he knew about the shoe making business.
Later on my Dad worked in a shoe factory both as a shoe maker and a designer in Armenia. He was not a shoe repair expert back then because that was not his job yet.
At the shoe factory he was highly respected by his co-workers. He himself became a shoemaster and trained others how to make shoes.
Growing up in Armenia I always wore handmade shoes designed by my Dad. All my friends were jealous of me.

I still have three pairs of shoes that my Dad designed and made with his own hands. I also have kept two pairs of my youngest brother Albert's shoes when he was three years old.
Here are the photos of one pair of my own "Women's designer shoes" and one pair of my brother's "Children's sandals". Both pairs were made by my Dad, Lermont: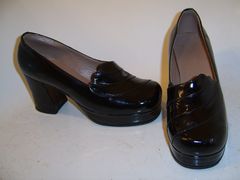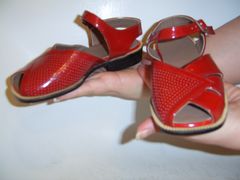 You can see more photos of my custom shoes and my brother's own kids dress shoes.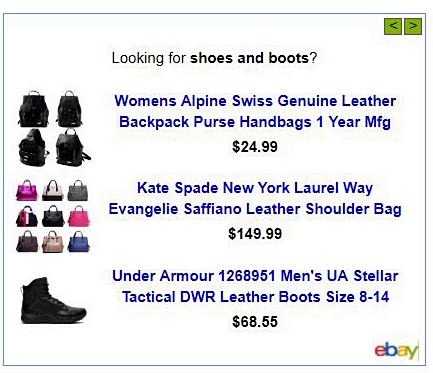 When we came to America in the mid-1970's, everyone told us that shoe repair was more needed here than shoe making was. Therefore, my Father quickly found a shoe repair expert who had a business in Beverly Hills, CA.
He worked there for a year in order to get familiar with the shoe repair machines and the language used in the shoe repair business.
For a few months my Dad was looking for shoe repair shops that were for sale. He finally found one located in West Los Angeles.
This shoe repair shop had been in that same location for more than 40 years when my Dad bought the business and became the new owner. The previous owner also was a shoe repair expert.
My Dad named it Lermont's Shoe Service. In a short period of time he had already become a shoe repair expert because of the many years that he had spent developing his skills and expertise in shoe making.
He developed his business in West Los Angeles for more than 30 years where he established a very satisfied and faithful customer base. Many of his customers would not go to any other shoe repair man because my Dad was their #1 shoe repair expert.
I might mention that when he bought his new shoe repair shop he had to quit his job in Beverly Hills.
My Dad's boss and his wife, who became family friends with us, were very happy for my Dad, but for a while they were crying for losing him as an employee.
A few months later they told us that they had to hire five new employees to replace my Dad.
But all five put together still could not perform the quality and speedy work that my Dad alone could! When I heard that, I was really impressed and very proud of my Dad!
In 2007 my Dad's landlord sold the place. My Dad's lease was over, and the new landlords increased the rent way too high. Therefore, he was forced to move his business. My husband Patrick and I helped him find this new location at the border between Glendale and La Crescenta, right off of Freeway 210 on 4121 Pennsylvania Avenue, Suite J, CA 91214.
However, after more than 40 years in business, my Dad has recently closed his Shoe Repair Shop and gone into retirement.
You can check Google Maps to see where Lermont's Shoe Service used to be located.
He did all kinds of leather and shoe repair.
Check out the following links to find some cool stuff. Enjoy!

-Men's and women's shoe,
-High Heel Shoes,
-Wallets,
-Shoe Stretchers,
-Shoe Dyeing Supplies,
-Shoe Shining Supplies,
-Casual and Dress Shoes,
-Kids Shoes
-Check out what else is Trending on ebay
He even did leather book binding by hand. He did custom book binding for my dictionary, 2 Bibles, my husband's old dictionary, and more… You can view some "before and after" photos by clicking on Leather Book Binding Page.
Some of my Dad's long-time customers drove all the way to Glendale/La Crescenta to bring their repairs to my Dad's shop.
Here are a few of the Testimonials of his customers who gave him two thumbs up and five stars. My husband Patrick and I found them on the Internet.
User Reviews for Lermonts Shoe Service!
Customer Rewiew found on YELP.COM
3/10/2009 Posted by Nima F. Glendale, CA

*****
Lermont represents what shoes were supposed to be and the best still are, craftsmanship. After my horrid experience in Zeke's I decided to get as far from Glendale as possible and I found this gem.
Lermont, a soft spoken man, never cuts corners or skimps and the quality of his work is why I'll keep going back! Be advised he does not accept credit or debit but there's an ATM in the same plaza area and he charges maybe a buck or two more than the next guy but he is WELL worth it.
His website is informative if a bit too personal.
~ ~ ~
Customer Rewiews found on CITYSEARCH.COM
Best shoe repair & shoe renew service - ever!
07/16/2008 Posted by BM0419
*****
Thank you for your postings. I took my best shoes to Lermonts on 3rd St for almost 10 years and was devastated about a year ago when I visited to find someone else in his space with no forwarding address information. I've tried others in WeHo, Sunset Strip, Westwood ... and was disappointed each time. I still live in the West Hollywood area, but will be driving to La Crescenta THIS weekend! Lermonts can handle even the most difficult repair and renew requests.
Best shoe repairman in town!!!
07/08/2008 Posted by patrike69
*****
Thank you rblerner3 !!! I found Lermont's Shoe Service in La Crescenta/Glendale area. He is as good as you said. I was looking for a good shoe repairman, and finally there is one! I won't go to anyone else. He fixed my leather jacket and my boots. I'm amazed! My boots look brand-new. He even fixed my wife's shoes that another shoe repairman had messed up. His prices are even cheaper than the other places that I tried. Great guy! By the way here is his new address: Lermont's Shoe Service 4121 Pennsylvania Ave., Suite J La Crescenta, CA. 91214 It's right off of 210 Fwy., if anyone wants to try him, GO FOR IT! You won't regret!!!
Pros: Two Thambs Up! Excellent quality and great prices!
Amazing service and cost-efftive pricing
02/28/2007 Posted by rblerner3
*****
I love this man. I have been taking all of my very expensive shoes and bags here for over a decade and he is so fantastic. I tried others prior and the leather dying was off or the materials hey used were shotty (shoe-wiz included!) PLEASE use him. His rent is going up and he is losing his lease and forced to move. Find him!! Did I mention how cost-effective his and his attention to detail is bar-none.
_____________________________________________________________
Do you know that Christians can legally Opt Out of OBAMACARE (Affordable Care Act)? If you are a Christian, and you are looking for Affordable Healthcare click on the image: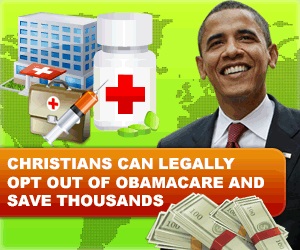 Also...
Please subscribe to my dad's Shoe Repair Expert BLOG. My husband Patrick and I will let you know whenever any new or updated Web pages appear on Lermont's Shoe Service.
When you subscribe to the RSS feed (see the RSS box on the top left), we'll keep you up-to-date with all the new pages as we put them up, as well as all the changes and special postings. What's an RSS Feed?.
OK, let's get started and have fun...

When you click on links to various merchants on this site and make a purchase, this can result in this site earning a commission. Affiliate programs and affiliations include, but are not limited to, the eBay Partner Network.

Table of Contents ____________________________________________________________
The Lermont's Shoe Repair Expert Blog will keep you up-to-date with all additions and changes to the <strong>LermontsShoeService.com</strong> Web site. Subscribe here.
This SiteMap will help you navigate easily through LermontsShoeService.com!
This SiteSearch will easily help you search for any topic that interests you!
Google maps will help you find your way to Lermont's Shoe Service in Glendale/La Crescenta. Best shoe repair professional in the Los Angeles area... Best prices in town!
Check out my custom shoes designed and made by my Dad Lermont. You can see why he is your #1 shoe repair expert in the Los Angeles area...
Check out kids dress shoes designed and made by my Dad Lermont for my brother Albert when he was 3 years old... You can see why he is your #1 shoe repair expert in the Los Angeles area...
Leather book binding restoration is another service that Lermont's Shoe Service offers...
These kids leather sandals & boots were designed and made by my Dad Lermont for his children when we were little... You can see why he is your #1 shoe repair expert in the Los Angeles area...
These website building tools are one of Lermont's major instruments that he uses to build his shoe repair business...
Why is Site Build It! loved by its users?... Read and find out how SBI! has taken their lives to a whole new level...
This story of an old shoemaster was originally written by famous Russian author Lev Tolstoy. It is a heartwarming, classic short story about the joy of giving... It will bless you and your loved ones!
Click here to read the privacy policy of LermontsShoeService.com.