Website Building Tools
In Lermont's Toolbox!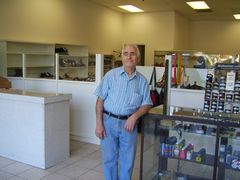 "Website building tools in Lermont's toolbox? What's that?"
If this is your reaction, keep reading...
First, let me take a moment to quickly tell you that Lermont's Shoe Service was one of the best shoe repair shops in the Los Angeles area since the 1970's.
Oh, by the way, in the photo on the right hand side you can see my Dad Lermont, your #1 shoe repair expert standing in his shop.

If you look closely, you can notice that his eyes are closed, but shhh...

His address was: 4121 Pennsylvania Ave., Suite J, La Crescenta, CA 91214.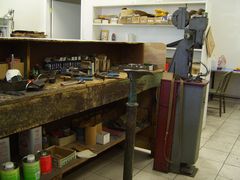 You can check Google Maps to see where Lermont's Shoe Service used to be located by clicking on the Google Maps.
And of course he used all kinds of shoe repair machines and shoe repair tools. Some of these tools were the shoe stretchers, the hammer, the pliers, and many other tools...
He used all the tools and machines that you would expect a shoe repair man to use. You can see a few of them in the photos.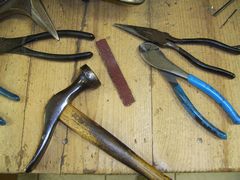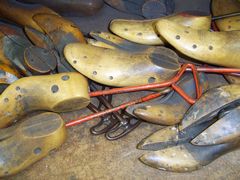 My husband Patrick and I are my Dad's website building help tools. And we are using Site Build It!, SBI!.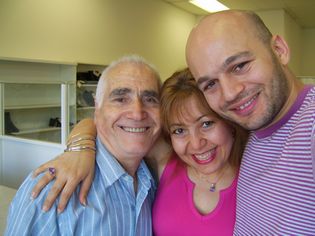 Before we started using Site Build It!, we did not know anything about building a website.
SBI! is for everyone regardless of your experience in website building, from absolute beginner to top expert.
If you are serious about starting an offline or online business, or if you want to promote an existing business, then SBI! is for you too.
Patrick and I are building two websites at the moment using SBI!'s website building tools. One of the websites is my Dad's, the one you're on right now, and the other one is ours. It's called KnowledgeBringsMoney.com.

SBI!, Site Build It! is the only product that takes the time to prepare you to build a profitable business, before you jump into building your site.
For the beginner, your learning curve will be shorter and you'll bypass any show-stopping errors.
For those experienced in site-building, SBI! deepens your level of understanding.
No matter who you are, you are guided all the way until you succeed.
Site Build It!, SBI! removes the technical barriers allowing you to keep your attention on building your business. Many functions are completely automated.

You don't need to know anything upfront about building a Web site in order to succeed.
The tedious, "under-the-hood" stuff is handled automatically so you can focus on other important business-building activities.
SBI!'s website building tools and its SiteSell Services are one of a kind!
You know what it takes to run your local small business. SiteSell Services knows what it takes to do business on the Net.
You can read a few Site Build It! Testimonials to find out what other SBI! users say about SBI! website building tools, how it changed their lives, and why they love it so much...
Ken Evoy is the Founder and Author of Site Build It!. For more information, click on his photo below: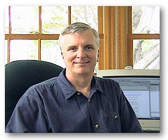 SBI! has a no-risk, 30-day money back guarantee. It's a risk-free decision that you can make with confidence and peace of mind.
You can click on the SBI! book below to watch the Solo Build It! Video Action Guide that Patrick and I have been using to build this site for my Dad Lermont as well as our sites. Enjoy!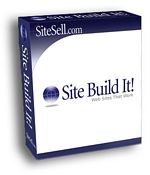 Solo Build It!, SBI! changed the way we do our business. It can change it for you too!
If you need some help to market your business with Twitter, Facebook and other social networks, learn how to further make money on Internet, access to more than 70 hours of on demand training on Internet Marketing that includes unlimited e Mail consulting with James L Paris, click on Christian Money.


Return from Website Building Tools to
Shoe Repair Expert Home Page

Back to the Top
---

Do you know that Christians can legally Opt Out of OBAMACARE (Affordable Care Act)? If you are a Christian, and you are looking for Affordable Healthcare click on the image: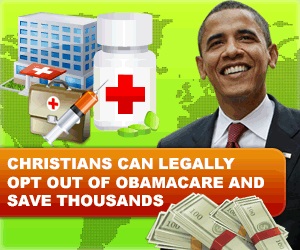 Back to the Top