Site Build It!
According To Those Who Use It!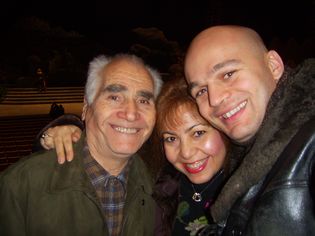 We love Site Build It! (SBI!). My husband Patrick and I use SBI! to build my Dad's Lermont's Shoe Service business site.
Patrick and I did not know anything about building a website. I always thought that website builders must be professionals who charge a lot of money for their services... I was wrong!

With SBI!, anyone can do it, whether you are a website building expert or someone like us who knew nothing about it. Site Build It! helps us every step of the way. What SBI! provides is absolutely incredible! Patrick and I learn so much from it. And their customer support is priceless!!! Every time we have a question or a problem, they help us ASAP!
We also use SBI! to build our own site called KnowledgeBringsMoney.com.


Patrick and I have selected a few testimonials of other Site Build It! users from the Case Studies conducted by Site Build It!. You can read and find out what some of them say about SBI!, why they love it so much, and how SBI! has taken their lives to a whole new level...
Testimonials:
"My SBI! sites kept on working day and night even when I wasn't able to focus.
"I feel very blessed for finding SBI! a few years ago. I took the slow-and-steady tortoise path by building the sites "block by block" the SBI! way. Today, I can tell you that one of the saddest and trying situations of my life was actually easier to handle because I did not have to worry about losing my job and income."
~ Luisa Cupeles
Vieques Travel Guide
http://case-studies.sitesell.com/Lermont79.html#TRAVEL

"Exactly how SiteBuildIt! saved my ranch. In the last 2 years I made more money than all those other 9 years. What's my "secret"? There is no secret because Ken Evoy gives the plan away to anyone willing to try... the SBI! Action Guide. Helping SBI'ers and web design/consulting is the only job I have now and I am Independently owned and operated. If SBI were not successful, I doubt I would be myself, yet."
~ Richard Cannon
Website Design Builders
http://case-studies.sitesell.com/Lermont79.html#RICHARD

"My dream for 2004 is that Sarah and I to start a family... That means buying a family size house and Sarah giving up full time work. With Site Build It!, that dream is about to become reality!
"I hope that more and more folks realize that Site Build It! REALLY does WORK! It was a hard decision to make "when I was outside, looking in." But it's so obvious once you get started."
~ Marc Liron
Update XP
http://case-studies.sitesell.com/Lermont79.html#PROS
"Frankly, I don't know much about online systems and technology but I do know about Audio, Video and Home Theater, and the SiteBuildIt! system let me focus on what I know best -- my business. I have been able to create a professional web site that gets significant traffic that provides us with qualified leads that convert into Axiom Audio sales which have an average value of over $800 per sale."
~ Alan Lofft
Axiom Audio
http://case-studies.sitesell.com/Lermont79.html#ECOM

"I receive an enquiry about my juice extractor almost every other day, either by email or phone... Last month, I was one of the top performers in selling the juicers, second only after a veteran.
"In a short span of only about seven months, I have recruited ten downlines - something I've never done before.
"I am thrilled with the direction my business is going. I believe in the law of attraction where I am seeing many more good things being unfolded right before my eyes.
"And what's amazing above it all is that it doesn't seem like I'm selling. People who contacted me have already been sold on my website.
"They have already seen and felt my passion and know that they want what I have to offer. When they call me, their mind was already made up to make that purchase...
"Finally, I'm now able to put aside a chunk of money every month for my children's future, and still have some left over to go for an annual vacation."
~ Sara Ding
Juicing For Health
http://case-studies.sitesell.com/Lermont79.html#MLM

"Having two children in college, and not finding much success in traditional marketing, SiteSell and SBI have made a tremendous difference in my life. And from what I see here in Silicon Valley, local search is just starting to take off. The best is yet to come!!
"Thank you again for all you have done to develop SiteBuildIt. It has made a tremendous difference in my life. I have a hand-built site, costing almost nothing, and making $10,000 MORE per MONTH."
~ Dr. John Burch DDS
Dr Burch
http://case-studies.sitesell.com/Lermont79.html#LOCAL

"I dug into the SBI! Action Guide that came as part of the SBI! purchase. It was written in a very down to earth manner that even I could understand. It was prepared in a step by step manner which made it very easy to follow. Don't get me wrong, it wasn't "easy" - to the contrary - this was going to take some work, but the good news is I understood it all and each step was do-able.
"The most important advice I can give to anyone who starts SBI!. Just leave yourself in the hands of the Action Guide. Follow it to the letter. It will all make sense. And most important... it works!
"After doing three sites and talking to hundreds of people, I know that SBI! is perfect for most small businesses. Actually, it's the best. Look at me. I have gone from asphalt man, stuck in an old world business with no future, to "digital man" whose life knows no limits."
~ Judd Burdon
Asphalt Kingdom
http://case-studies.sitesell.com/Lermont79.html#JUDD

If you want to watch Videos and hear from more SBIers, and learn why so many people love Site Build It!, click on SBI! Author Ken Evoy's photo below.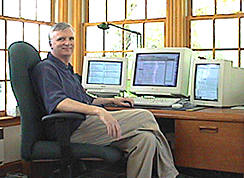 You can click on the SBI! book below to watch the Solo Build It! Video Action Guide that Patrick and I have been using to build this site for my Dad Lermont Moukoian as well as our sites. Enjoy!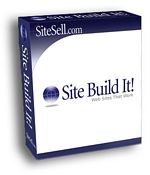 Solo Build It! changed the way we do our business. It can change it for you too!

Return from Site Build It! Testimonials Page to
#1 Website Building Tools Page


Return from Site Build It! Testimonials Page to
Shoe Repair Expert Home Page



Back to the Top
---

Do you know that Christians can legally Opt Out of OBAMACARE (Affordable Care Act)? If you are a Christian, and you are looking for Affordable Healthcare click on the image: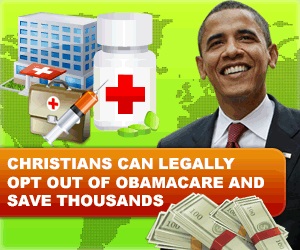 Back to the Top